The Gender, peace and security agenda in mediation and dialogue processes: challenges and recommendations for the EU
WOSCAP Gender Policy Dialogue.
Madrid, 28th September. Biblioteca Eugenio Trias - Casa de Fieras de El Retiro
The EU's gender policy and multi-track diplomacy is part of the development of the international gender, peace and security agenda arising from the adoption of UNSCR 1325. Multilevel diplomacy is one of the crucial aspects of this international agenda, which establishes as priorities the significant and equitable participation of women in peace processes, the increase in the number of women mediators and the inclusion of the gender perspective in all multilevel diplomacy efforts. The EU has aligned its policy framework with the gender, peace and security agenda and progress has been made in integrating the gender perspective into EU multitrack diplomacy and EU broader peacebuilding efforts. However, there are many challenges for the EU and the Member States to pursue a systematic approach that puts gender at the center of interventions.
This political dialogue will present the main conclusions and recommendations of the research carried out by the Escola de Cultura de Pau-Universitat Autònoma de Barcelona in the framework of the WOSCAP project on the role of the EU in the introduction of the gender, peace and security agenda in its role as facilitator / mediator in peace processes. Based on the main conclusions and recommendations of the WOSCAP project, the objective of the meeting is to conduct a discussion with a selected group of participants, institutional and diplomatic representatives from EU member states, different political groups as well as experts and civil society.
The main areas of discussion will be:
The EU framework on WPS commits the EU to promote full and equal participation of women in peace negotiations and the EU faces multiple opportunities for engaging in gender-responsive mediation
The EU has engaged actively in different contexts in support of women participation in peace processes, but still faces significant challenges in terms of implementation
EU capabilities in the area of gender-responsive mediation could be reinforced through engagement and practical commitment of EU leadership in peace support interventions, which requires political will for an action-oriented approach to gender in mediation
Specific measures for increasing EU capabilities could include: An increase of "gender champions" at senior level in peace support interventions, strategic gender training, effective gender arquitectures in all dialogue support interventions, gender analysis in all phases of EU dialogue support interventions, effective and sustainable engagement with local women's organisations and gender stakeholders, funding and engagement with innovative gender and mediation practices, further coordination with local, regional and international stakeholders on WPS in third countries, promoting national and cross-national knowledge sharing on WPS for reinforcing locally-driven gender-responsive peace support interventions
For more information in Spanish click here.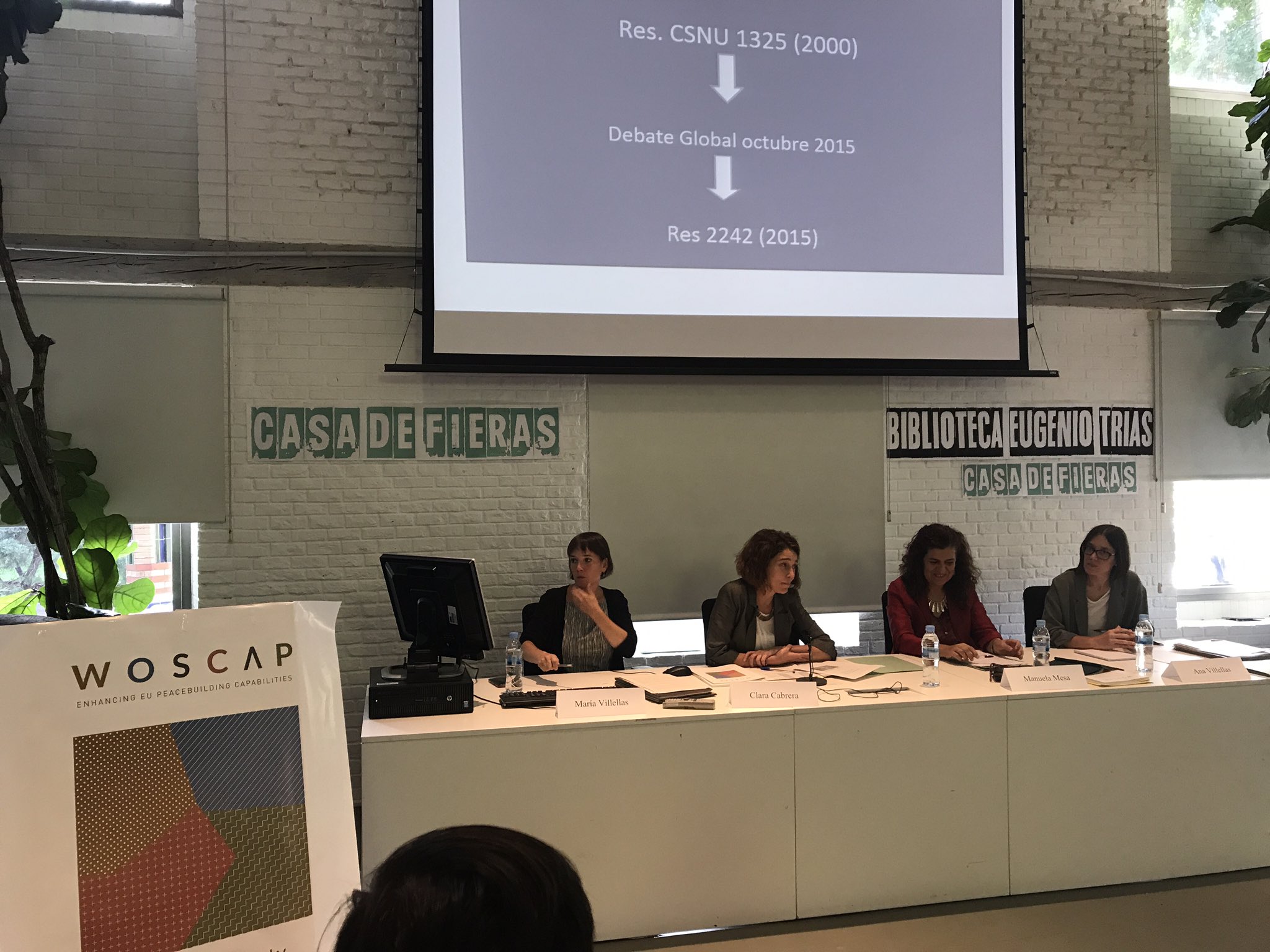 Improving EU Peacebuilding & Conflict Prevention
Why is Local Ownership to Peacebuilding Important?
Mary Martin on the Whole-of-Society Approach