WOSCAP goes wired: Whole of Society approach workshops in Colombia.
WOSCAP goes wired. Mary Martin and Vesna Bojicic-Dzelilovic from LSE presented the Whole of Society approach to an audience of peacebuilders from civil society, academia and the policy world on 5 December in Bogota, Colombia at the world's largest conference on technology for peacebuilding and conflict prevention.
Build Peace is organised by WOSCAP partner Build Up and brings together the latest ideas and methodologies for creating and maintaining sustainable peace. The theme of this year's conference was 'making peace agreements count'.
Mary and Vesna assisted by practitoners Zahed Youssuf and Juan Andres Cano explained the need for a Whole of Society approach which combines inclusivity with comprehensiveness of actions in conflict spaces . In a highly interactive and energetic workshop participants experimented with applying WOS to the problem of addressing economic injustice in post-conflict Colombia, suggesting which actors should be involved and using a web based ICT tool, learned how to visualise the strategic relations between them and how these relations impacted on the ability to resolve areas of disagreement and conflict.
Related links: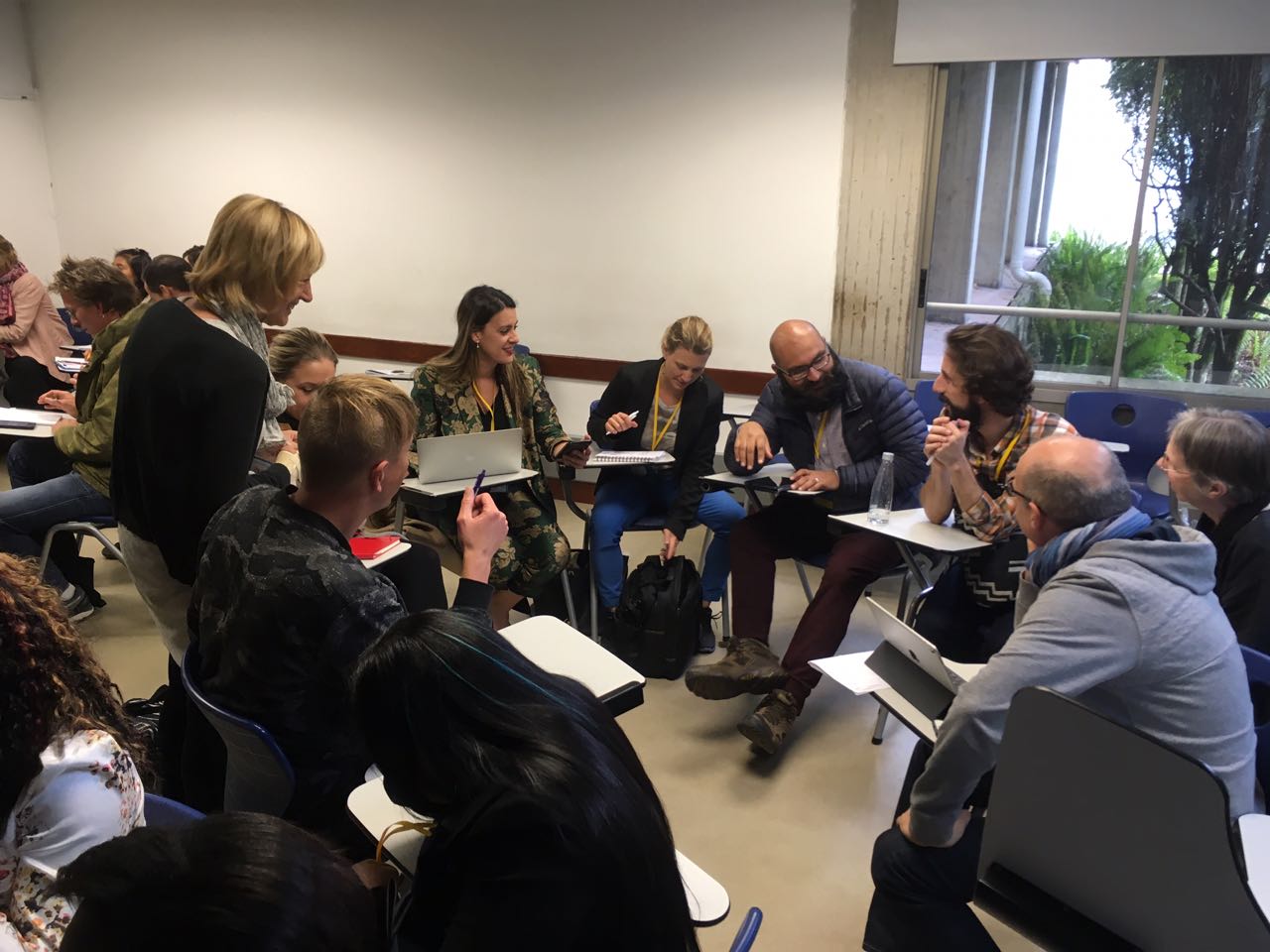 Improving EU Peacebuilding & Conflict Prevention
Why is Local Ownership to Peacebuilding Important?
Mary Martin on the Whole-of-Society Approach